Sophia Knight
Sophia Knight
Forum Profile — Archive Profile
Current Pack
Casa di Cavalieri
| | |
| --- | --- |
| Joining date | 22 Oct 2014 |
| Rank | Bracciante Prima |
| Previous Rank(s) | Prova |
| Significance | Father's pack |
| Co-Rank | --- |
Previous Pack Cercatori d'Arte
| | |
| --- | --- |
| Joining date | 29 Mar 2013 |
| Final Rank | -- |
| Previous Rank(s) | -- |
| Significance | Tal Tlvdatsi pack |
| Co-Rank | --- |
Casa di Cavalieri
| | |
| --- | --- |
| Joining date | 18 Aug 2012 |
| Final Rank | Bracciante Seconda |
| Previous Rank(s) | Prova |
| Significance | Father's pack |
| Co-Rank | --- |
Crimson Dreams
| | |
| --- | --- |
| Joining date | 3 Nov 2009 |
| Rank | Never left the pup ranks. |
| Significance | Birthplace |
| Co-Rank | — |
Sophia Knight is the eldest living daughter of Jazper Rhiannon-Knight and Ghita Marino. She is a current member of Cercatori d'Arte, formerly of Casa di Cavalieri and Crimson Dreams.
History
Personality
Sophia is the rebel of the Marino-Knight Clan. She is full of spunk and personality, always ready to have some fun. As a pup she left the "duty and honor" notions to her brother Aro while she played and looked for trouble. She is very kindhearted despite her spunky demeanor and knows when a situation is sensitive.
She holds family very dear to her but was drawn to Halifax in her youth in order to meet new canines and do some partying.
Relationships
Family
Member of the Marino, Knight, and Damaichu families.
Friends
Acquaintances
Enemies
Appearance

By Ariel

By Sunny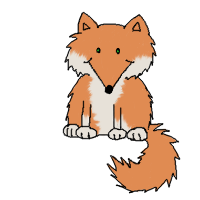 By Westy

Sophia is not as large are her siblings but is in no means tiny. She is a curvy wolfess and knows how to use her good looks to get her what she wants. The majority of her coat is a burned orange, almost leaning towards a dull shade of red. However, white lines her belly, front and runs into her cheeks and muzzle, as well as all of her legs. Emerald green eyes, much like her Aunt Savina's make for a striking contrast to her coat.
Approx Optime height: 6"7