Djiac
Djiac

Basics
| | |
| --- | --- |
| Birthday: | December 14th, 1990 |
| Height: | 5'9" or 175 cm for you metric users ;P |
| Location: | Somerset, England |
Online/Contact
| | |
| --- | --- |
| Forum: | PM my main |
| Email: | thewildmage@hotmail.co.uk |
| Skype: | Request this via PM |
| DeviantART: | Djiacamo |
| FurAffinity: | Djiacamo-Jones |
| Neopets: | Cairhien |
| Facebook: | You have to request this. |
| Other Names: | Crash, H, Rook, Tamaska. |
Pets
| | |
| --- | --- |
| Rabbits: | Henman (Black) and Jay (White and tortie), Lionhead rabbits |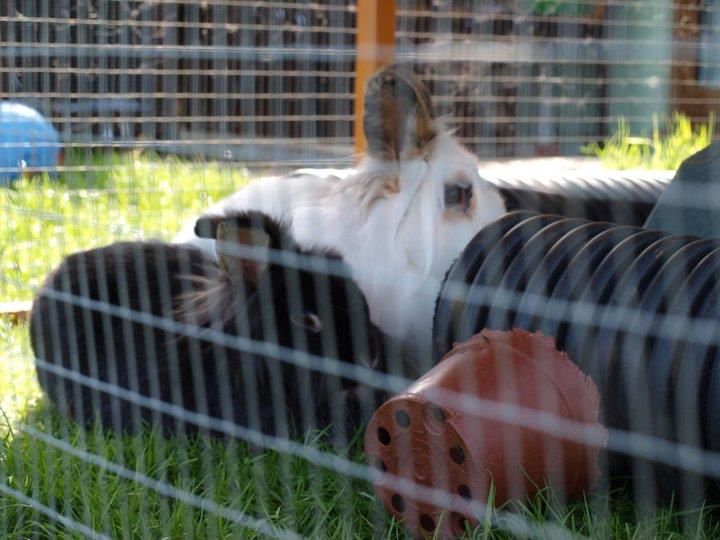 'Sup dudes, dudettes and non-binary pals!
I am Djiacamo, pronounced the same as Giacomo, just spelt in a 'funky' and 'original' way. Yes, I am British, so for me 'spelt' instead of 'spelled' is technically correct, don't go getting your knickers in a twist.
I understand that due to my 'funky' and 'original' spelling of my name it can sometimes come across as confusing and i's and j's get mixed up. This is fine, I don't mind all that much, if anybody has too much trouble then please, just call me DJ. If you ever see Djiacamo or Djiac elsewhere on the internet, IT ME! This is my unique name, and so far nobody has stolen it. So yay!
I identify as genderfluid, using she/her pronouns, pansexual, and in a committed relationship. I hold a Bachelor of Sciences in Animal Management, and currently hold a supervisory job in retail. I'm a massive nerd and have strong interests in animals, gaming, tv shows, films, books and anime. Current obsessions include The Walking Dead, The X-Files, Eureka, Shokugeki no Soma and The Wheel of Time series.
1.  RP Information
1.1  Contact
Contact

| | |
| --- | --- |
| E-Mail | thewildmage@hotmail.co.uk |
| AIM | djiacturner |
I strongly prefer PM for plot discussions; if you get me there I'm less likely to forget.

Please try to message me on my main account!
If you are contacting me for the first time, or for the first time in a while, Please tell me who you are OOC, I have a terrible memory and I get confused often over who plays whom.
With regards to AIM;

If I'm 'available' I will normally be happy to chat with you.
If I'm 'busy' please avoid contacting me unless I initiate it or what you have to say is really important as I'm likely working or in a foul mood.
Please do not be offended if I do not reply to you straight away, or for a long, long time as I'm rarely on AIM nowadays.

Check on my character's NPC's here; NPCsofDjiacamo
1.2  Posting Info
Reply Times:

Speed varies from insta-post to snail depending on many factors.
Feel free to poke me about posting, I often need a prod to remind me.
When attempting to catch up on threads, My order is completely random.

Ending Threads:

I do not object to OOC endings if the thread is nearing completion or is just dragging on.
I do not archive threads until they are finished or it has already been discussed.

If you would like to archive one of our ailing threads then please PM me first so I know what's going on.

Requesting Threads:

Please request threads via PM , though if you're lucky and catch me on AIM I might say yes.
Even if I'm not really accepting new threads, I will try to make room for important plot threads or a character's special friends.
I very rarely do LASKY threads, but I am willing to participate if you want one.
2.  Active Characters
Primary

Secondary

Tertiary

-

-

-

-

-
3.  Inactive Characters
Future Characters

Decommissioned

Dead

Characters I intend to create or pick up in the future.

Characters I no longer play.

Characters that have definitely croaked it!

-

-

-

-

-

-

-

-

-

-

-

-