Ostia, Rome, Italy
Ostia

Links

Basics

Statistics & Foundation

Primary Map

ADOPT!

Location: Ostia, Rome, Italy
Status: REQUEST
Demonym: Ostians
Languages Spoken: Italian, Spanish, Portuguese, French, German, English
Archetype (Group): Merchants, Fishermen, Sailors, Courtiers, Farmers, Craftsmen, Traders, Military, Soldiers, Salves, Prostitutes

Foundation: ~1988
Species: Wolves, Dogs, Hybrids
Population: ~70
Leader: The Valentinois, under the rule of the Imperial Family
1.  Ostia
Ostia is a large neighbourhood in Rome that is run by the Valentinois family. The neighbourhood was founded by humans in 1884 near the remains of Ostia Antica, the port city of ancient Rome, and then taken under the ownership of Luperci in 1988. It is a merchants hub made up of a mix of decaying clay and modern buildings with an active port that is surrounded by a myriad of shops, taverns, and brothels.
2.  Geography
Rome is in the Lazio region of central Italy on the Tiber river (Italian: Tevere). The original settlement developed on hills that faced onto a ford beside the Tiber Island, the only natural ford of the river in this area. The Rome of the Kings was built on seven hills: the Aventine Hill, the Caelian Hill, the Capitoline Hill, the Esquiline Hill, the Palatine Hill, the Quirinal Hill, and the Viminal Hill. Modern Rome is also crossed by another river, the Aniene, which flows into the Tiber north of the historic centre.
Although the city centre is about 24 kilometres (15 mi) inland from the Tyrrhenian Sea, the city territory extends to the shore, where the south-western district of Ostia is located. The altitude of the central part of Rome ranges from 13 metres (43 ft) above sea level (at the base of the Pantheon) to 139 metres (456 ft) above sea level (the peak of Monte Mario).[61] The Comune of Rome covers an overall area of about 1,285 square kilometres (496 sq mi), including many green areas.
2.1  Valentinois Proprietà Terriera
The Valentinois Proprietà Terriera was a palace that was once owned by ancient, Roman royalty and was eventually preserved as a museum that humans would pay to tour. During Luperci reign it was gifted to the Valentinois by the Imperial family. It is full of old, valuable art, furnishings and statues that have deteriorated over time, but the Valentinois do their best to preserve what remains.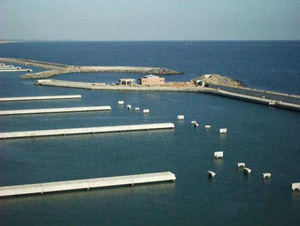 2.2  Porto di Ostia
2.3  Palazzo Mercantile
2.4  Le Spiagge
3.  Culture
Ostia retains the same culture as Rome, although the Valentinois tend to bend rules to their favour often.
3.1  Species
Describe...
Luperci & Shifting
Describe...
Languages
Describe...
Technology
Describe...
Animals & Compaions
Boating and Sailing
Style and Fashion
Agriculture
Wine Production
Residence
Describe...
Practices & Traditions
Describe...
Gender and Sexuality
Families and Family Structures
Hedonistic Behavior
Vices
Luck and Superstition
Fishing and Hunting
3.2  Outsider Relations & Travel
Travel
Describe...
Outsiders
Describe...
4.  Structure
4.1  Leaders
Describe...
4.2  Law & Justice
Describe...
5.  Religion
Describe...
Creation Legends
Describe...
Deities
Describe...
Symbols
Describe...
Religious Order
Describe...
Practices
Describe...
Ceremonies
Describe...
6.  Significant Families
6.1  Family Name
Describe...
7.  History
7.1  Significance
Describe...
7.2  History
Describe...
8.  Ostians in 'Souls
9.  Credits
Ostia was created by Mars. If you are interested in creating an Ostian character or adopting one, please contact Mars.
10.  More Reference