Pickles!
Pickles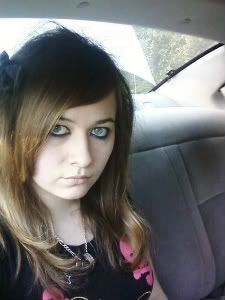 | | |
| --- | --- |
| Alias | Pickles |
| Birthday | July 9, 1995 |
| Join Date | March 15, 2011 |
| Location | Arkansas, USA "REDNECK-CITY!" |
| Souls Profile | Pickles |
1.  Info
My nickname is Pickles, bc i'm obsessed with pickles! lol I'm from Texas, well i was born there. I was actually raised in Arkansas, Virginia, and Toronto, Canada (Ohhyeahh CANADA!) Even though i currently live in REDNECK-CITY, I am not a redneck. I am more of a city person and im definitely a nerd!! (buuuyyaahhh NERDS RULE!) I love video games, internet games, writing books and poetry, and reading books and poetry. I'm a school nerd and I always get in trouble for reading books during class, lol its funniez!! Buuuuttt anyway i'm not gonna bore you anymore lol If you wanna PM me or stuff just go to my 'Souls profile, I always answer xD
I'm new to the RPG world, but i'm having fun with it :D I have one character, which is new to her pack, and i'm hoping to get more. So far i've chosen to be in the Phoenix Valley pack, even though they got the worst of the February snowstorm. Jefferson isn't really that bad of a patriarch, just you know everyone has their problems >_> My character is shy and scared, but she will become more accustomed to the others once she gets used to the pack.
2.  Contact
Uhmm.. not much to contact me by! lol I have an email and yahoo messenger but thats about it.
2.1  Yahoo
3.  Souls Characters
I'm still new so I have only one active character and my NPC characters are her parents so...yeah xD
4.  My Dog! :D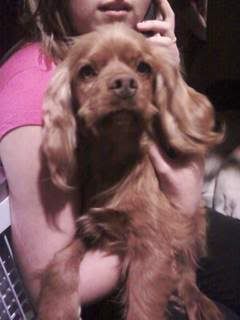 I have one dog and she is a 2 yera old purebred American Cocker Spaniel. Her name is Lady, like from Lady and the Tramp xD I lover her dearly! She even has a Mydogspace :D => http://www.mydogspace.com/me/LadyAndTheTramp