Territory

» Amherst
» Isle Haute


The Fort Preble Outpost at Portland, Maine, is an important off-board trade destination for Salsola.

» Longterm aNPCs may eventually be moved here.
Salsola has its own Discord Chat! To be added to the channel, please contact Salsolan Leadership.
»

Only players of active or aNPC'd Salsolans may join the Salsola Discord Chat.
Salsola's Pack Projects
Members are encouraged to engage in IC projects designed to improve Salsola. It's fun to help build your pack and interact with your pack members, and it gives your character an interesting roleplay environment! Having goals to complete can be extremely motivating for some members, leading to improved IC and OOC relations, as well as high levels of activity.
Team Salsola is eager to encourage any ideas for manageable intra-pack plots that you might have!
---
If you have an idea for a pack project, please consider some of the following aspects to help plan your ideas around the project:
Who is the leader of the project? If it is your character, are they a suitable rank to propose and enforce such a project? What motivated them to head such a project?
How many packmates would it take to complete your project? What is a good, realistic timeframe for construction? Consider the tools, materials, etc. that Luperci would have available to them as well!
If it is a large-scale project that may have important implications on the Culture of Salsola, please be sure to discuss this when you make your project submission to Leadership.
Read on for more information on current pack projects being run by Salsolan members, or how to go about organizing a pack project of your own! For more information on one of the pack projects listed below, please contact either the player who is running the pack project, or, Leadership.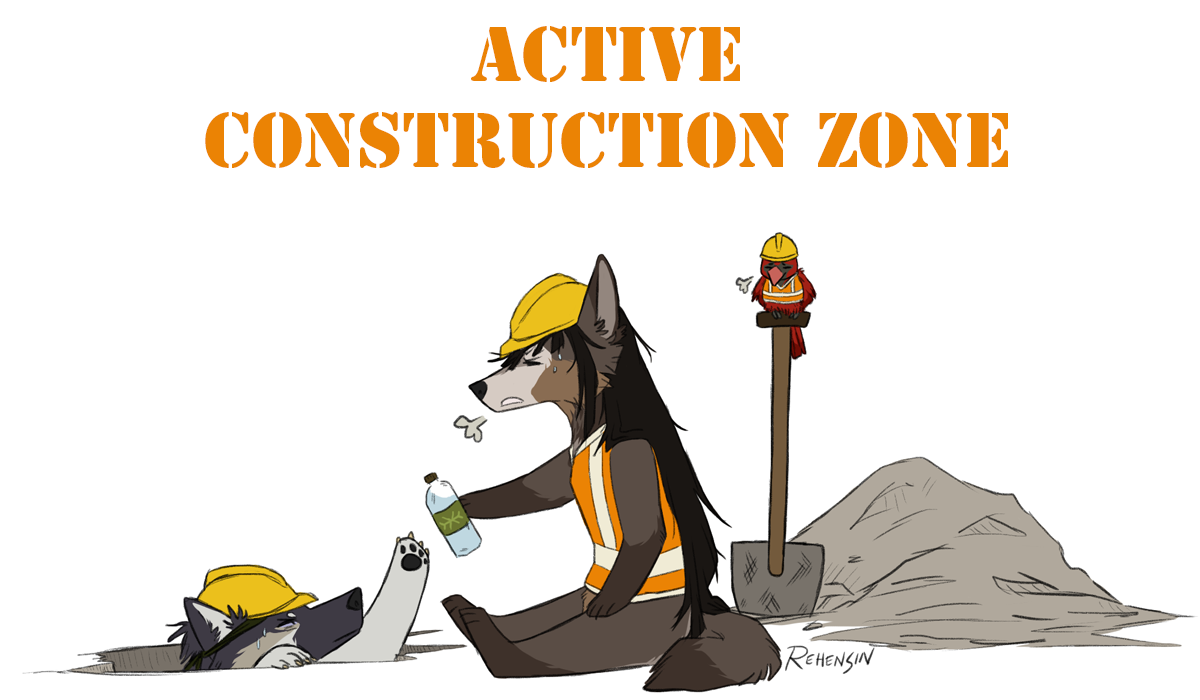 1.  Guidelines
Rewards
Creating and running a pack project certainly its own reward in terms of showing your leadership skills and having some good IC fun, and we also offer you some incentives as well!
Planning and leading in a minor pack project (i.e. construction of a building, a trade run, planting a large field of crops) to completion will win you the Feral Tabby
Participation in any project thread incurs ten (10) Game Points for the Salsola Game (per thread)!

Organizing larger threads for a project can incur more points! Eg. if your thread has three (or more) participants, everyone can claim ten (10) Game Points for a pack activity thread!

Some projects may allow for unique specials to encourage things like obtainment of certain Jobs!
Submit and Run a Project
Interested in leading a pack project? Please use the provided template to submit your suggestion to Leadership via sending a PM to our OOC Account! Please PM/DM individual leaders.
[list]
[*] [b]Player Name:[/b]
[*] [b]Project Name:[/b]
[*] [b]Project Lead Character:[/b]
[*] [b]Description of Project:[/b]
[ist]
[*] [u][/u] How long you think the project should last for construction (ex. 2 weeks, 1 month, 3 months, etc.)
[*] [u][/u] Tell us (image examples are also helpful!) what this project should look like when completed. This should be descriptive enough that Leadership can write up a flavor text summary so that players can reference this build/project in the future.
[*] [u][/u] List materials that the project would be made from, skills needed or desired, maybe even how your character plans to go about the project, etc. In addition, we'd love for you to outline of some key threads that you plan to lead for this project of yours!
[/list]
[ist]
[*] Any other notes you want to add? Are there any lasting implications for your project? Do you desire it to help your character gain a particular rank or co-rank? Are there any extra prizes you would like awarded to participants?
[/list]
[/list]
Current Project Template
Once a project has been approved and made official by Leadership, we will post it here. In case we forget to do so, however, here is the template to add a current project!
>>lfx100 clear p0<<
(:cellnr bgcolor=#92996b style='padding:10px; font-weight:bold;':) [+Project Name+] [[#anchor]]
>>lfx20 clear p0<<
(:cellnr align=center:) 
[[URL IMG|URL IMG-thumb"Project Name"]]
>>lfx80 p0<<
(:cellnr width=33% align=center bgcolor=#ECECEC style='padding:7px;':) '''Project Lead''': [[Characters/Characters]] [-([[Players/Players]])-]
(:cell width=33% align=center bgcolor=#ECECEC style='padding:7px;':) '''Project Topic''': [[Thread:000|Newspost]]
(:cell width=33% align=center bgcolor=#ECECEC style='padding:7px;':) '''Project Duration''': Season/Month - Season/Month YYYY
(:cellnr colspan=3 style='padding:7px;':)
Description of the project here.


Project Lead: Characters (Players)
Project Topic: Newspost
Project Duration: Season/Month - Season/Month YYYY

Description of the project here.
2.  Active Projects
These projects are currently being worked on. Some of these projects may have a more active role within present-day Salsola than others, which may be referenced more as being worked on OOCly, or, in passing (particularly those that are large, require more time to complete, or are a more minor long-enduring build).
Project Lead: Eden de le Ulrich (Salena)
Project Topic: Newspost
Project Duration: June - July 2022

The Shrine is intended to be used as a gathering place for members of Salsola's infamous coven, as well as any who practice faith or the Craft. Eden dreams of the shrine being a central location for spirituality in the Thistle Kingdom, a welcoming space where individuals can share and learn about eachothers beliefs, as well as hold rituals and communions for the spirits of these dark and foreboding woods. Built from wood harvested from sacred Blackwood pines (with the blessing of the crown), the Shrine will require labourers, carpenters and artists to see it to fruition.
3.  Completed Projects
These projects have been completed.
Click to view...