Pride
Show your pride for the Ashen! You can use the provided code or write your own -- feel free to hotlink the images from us; you don't upload them to your own server.
Acceptable Uses
Put them in your 'Souls signature or profile.
Use them off-board to promote 'Souls: other RPGs, other forums, art websites, personal webspace -- anywhere! (NOTE: do not take credit for art you have not made).
Perfect for hotlinking on your character's Wiki page.
Many can be used in tables on the boards!
Submission Rules
We welcome additions to this list! It's always exciting when members contribute their own Pack Pride images to our greedy hoard. There are no restrictions in terms of image size - just make sure it's in the right section below, and that it's not so huge as to swamp the page. The only restriction we place on these images is that they must be Del Cenere related; Images that are related to a single Del Cenere character are not applicable, as the theme here is pack pride. Hover over images for contributor credit! <3
Buttons
These are smaller examples of love to show off your Ashen pride! Hover over each button for contributor credit or other nuggets of information. :)
80 x 15












88 x 31


50 x 50

Miscellaneous Sizes

Banners
These larger swaths of pride are perfect for signatures! Hover over each button for contributor credit.
468 x 60

400 x 100

Miscellaneous Sizes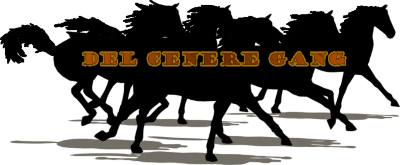 | | |
| --- | --- |
| Del Cenere Gang Footer Navigation | |